Daily Archives:
November 4, 2012
Kuwaiti riot police used stun grenades, tear gas and smoke bombs against thousands of demonstrators who blocked a major road south of the capital on Sunday.
Thousands of opposition supporters planned a rally to protest against a new electoral law. The country's security forces completely sealed off the original protest site in Kuwait City, so organisers told supporters via Twitter to gather instead at Mishref, some 20 kilometres south of the capital.
Although most roads leading to the new location were quickly closed off by police, thousands of people still managed to get through and immediately started marching.
They briefly cut off the sixth ring road, the main motorway in the south of Kuwait, before calling off the demonstration barely an hour after it began.
Via Al Jazeera
gggg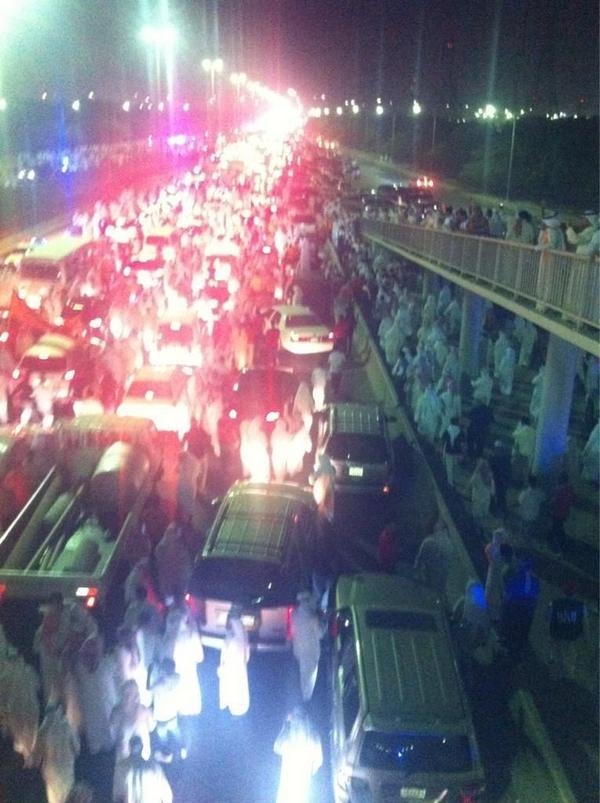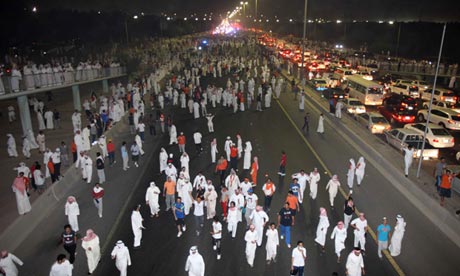 As per our subcribers Nabeel Abdullah and Ahmed Sulieman tanks are moving to gulf road and taking position to control the protest.
Note : if you have anymore info about it, must share with us, Thanks.